charter School students "thirsty to be challenged"

EXCEED INITIAL LEAP assessment GOAL BY 50%
The Challenge
After Hurricane Katrina, Mildred Osborne Charter School struggled to find its identity. Once a neighborhood school of choice, the school found itself lacking resources and eager to meet the learning needs of its student population. Today, the school continues its diligent work toward regaining its premier status with the families it serves. One step in this journey has been to implement a rigorous literacy curriculum that holds both teachers and students to the rigor of the CCSS and meets the demands of the shifts.
As part of the ARISE Schools network during the 2017–2018 school year, Osborne implemented Wit & Wisdom, a knowledge-building, text-based K–8 literacy curriculum. Jolene Galpin, Osborne's principal, points to an increased level of "enthusiasm, hype, and grit" from students when it comes to engagement during English language arts class. "In every grade level that I'm in and class that I'm observing, students seem to be really interested in the texts that they're reading, and their conversations are rich."
The Results
Galpin and the teachers at Osborne initially wondered how students would respond to a curriculum that demanded so much of them. Students now engage with more complex, grade-level texts than they were once accustomed to reading. Students are also tackling more rigorous tasks that require a higher level of thinking and discussion. Educators were surprised by the response. "I think students were really thirsty to be challenged more and to have conversations—real, deep conversations grounded in texts," Galpin reflects.
Osborne's winter benchmark testing shows promising growth. Galpin set a beginning-of-year goal of at least 20% of students scoring at the Mastery and Advanced levels on the state LEAP assessment. According to winter benchmark data, 32% of Grade 3 and Grade 4 students and 30% of Grade 5 through Grade 8 students are on track to meet the Mastery and Advanced levels.
Articulating What They Know: Speaking, Listening, and Writing
Osborne teachers and students have pushed themselves in their speaking, listening, and writing skills. They are building deep knowledge through reading, and then learning to fully express their knowledge through speaking and writing opportunities.
In Wit & Wisdom, students participate in frequent Socratic Seminars—student-led discussions of thought-provoking, text-dependent questions. Through Socratic Seminars, students are pushing themselves toward more evidence-based speaking and listening—and they are excited to do it.
In just a few months, students have grown in their ability, and desire, to run successful Socratic Seminars. Galpin shares that in Whitney Dickerson's Grade 8 classroom, students were initially hesitant to participate in a Socratic Seminar. "Students got in their circles to have the conversation and were … looking around at each other," she remembers. "[The students said the conversation] felt 'weird' and they were nervous. Fast forward several weeks, and students were knocking each other over as they were moving into the circle, saying they wanted to be the first one to talk. They were really excited about having this conversation and pushing each other's thinking."
Amanda Roche, a Kindergarten teacher, leads her students in Socratic Seminars, too. Students learn how to take turns speaking and how to carry on a conversation independently, without their teacher's involvement. She says that with appropriate scaffolding and questioning, her students' timidity is replaced with interest. "I don't really see them getting frustrated; [instead] they're thinking, 'Wait a minute and let me figure this out.' They feed off of each other in a positive way."
Initially, teachers were unsure about implementing such a challenging curriculum. After several months of teaching knowledge-rich texts and evidence-based writing, and seeing students excitedly engage in evidence-based conversations, teachers are embracing the rigor. Galpin notes, "This shift in curriculum is really making writing a priority. Teachers aren't watering down the tasks for students."
Sarah Pfirman, a Grade 6 teacher, reflects that the design of writing tasks has been a huge support for her students. "Students develop their writing from day to day with different tasks. It feels like a natural progression towards a bigger end-of-module writing piece that is completely related to the curriculum. The tasks are deeply connected to what we've been talking about and working on, so students feel set up for success. And when it comes time to write, they're producing higher quality work."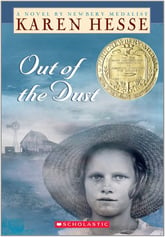 Whether reading, writing, speaking, or listening, the curriculum prioritizes opportunities for students to experience both rigor and joy while learning. Pfirman remembers a student who discovered a deep revelation about a key theme in Out of the Dust by Karen Hesse, a novel students read during the Grade 6 module Resilience in the Great Depression. "My student [shared] about the apple tree that Billie Jo's mom had planted. Near the end of the book it had grown back. She told me that the apple tree growing back means Billie Jo is getting her hope back and how important [it is to have] hope. It was really cool to see how excited this student was about this powerful section in the book."
By engaging in writing and speaking opportunities to express the knowledge they have gained through reading worthy texts, students are rising to the high expectations of Wit & Wisdom, and are excited about and invested in their learning.