Building a Classroom Community of Readers
By Sarah Woodard
Do you remember the excitement and joy on your students' faces when they discovered that book that was the catalyst for a love of reading?
There are so many "A-ha!" moments that I recall from the classroom—when it was clear that a spark had been lit for a student. If you're like me, you want to see that spark ignite in every single student in the class.
Here are four meaningful ways to build a classroom community of excited readers.
1. Once curiosity is sparked, we must fuel it.
The secret to inspiring a love of reading is to provide students with access to books they love—and that you love to teach. When students are given the opportunity to discover the joy of reading a compelling novel or finely crafted poem, it's something you don't forget.
Allow your students to spend time in books, getting to know the characters and closely reading and revisiting sections of the text worth digging into. This empowers readers to know that they don't have to rush through a story for the sake of getting to the end. You'll notice that, little by little, your students will uncover the beauty of not only the story, but of reading itself.
2. Encourage more and even more reading.
Students benefit from frequent and increased exposure to a variety of diverse texts at a range of levels. The more students read and are read to, the more we can instill a love of reading, build their stamina, and foster academic discourse that values inquiry, open-mindedness, and reasoning. This creates a multitude of opportunities for choice and independent reading for students as they continue on a trajectory of avid reading.
3. Don't be afraid to challenge your students.
Stretch your students' reading abilities by offering a range of texts at different levels of complexity, regardless of their reading level. You may be surprised at how they rise to the occasion.
Encourage students to ask questions, such as what they notice and wonder about a text. This is an important step—not only as a natural starting point to help students invest in their own learning, but also as a way to key you in to what your students already know, what they are curious about, and the misconceptions or misunderstandings they bring with them to your classroom.
4. Build your community together.
Questioning what students notice and wonder invites you into their minds and helps you understand how they make sense of the world. Inquiry can send you all off into a world of discovery and discussion as you build your classroom culture and establish community together. You'll find your students savoring all the rewards of reading.How will you build your community of readers? Share your thoughts and ideas on our Facebook and Twitter pages. To find more information and tips to encourage your students to keep reading, check out our Volume of Reading list for great books to add to your classroom library.
In Our Classroom Library
Katy and the Big Snow
This month's #BooksNotBasals featured text, written by Caldecott Medal-winning author and illustrator Virginia Lee Burton, is a classic tale about a brave little tractor's perseverance in the face of a small-town blizzard.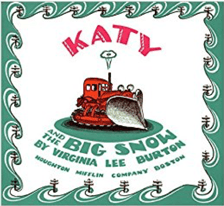 Young readers love the twists and turns. Katy, a red crawler, springs into action to save the city of Geoppolis when a massive snowstorm hits the community. "There was a break in the water main… The doctor couldn't get his patient to the hospital… The Fire Department was helpless… Everyone and everything was stopped… but… KATY!"
Katy and the Big Snow is included in the Grade 1 Powerful Forces module of Wit & Wisdom's Volume of Reading text list—an additional list of curated literary and informational texts educators can leverage for student-selected, independent reading. These texts also serve as excellent options for small-group reading, vocabulary development, and building content knowledge. Use the Volume of Reading resources in every module to help students keep track of and stay accountable with their reading. As students read more often and more deeply about the topics in Wit & Wisdom modules, such as Powerful Forces, their knowledge of each topic grows and grows.
Works Referenced
Burton, Virginia Lee. Katy and the Big Snow. Houghton Mifflin, 2014.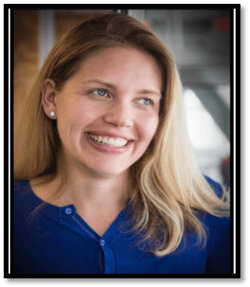 Sarah Woodard
Associate Director, Educational Partnerships
Sarah is the associate director of educational partnerships for Great Minds' top-rated ELA curriculum, Wit & Wisdom. She was a classroom teacher for many years prior to joining the organization to help develop knowledge-rich instructional materials. For Sarah, helping educators realize their vision and goals for their students to reach higher levels of academic achievement is the most important and rewarding part of the job.